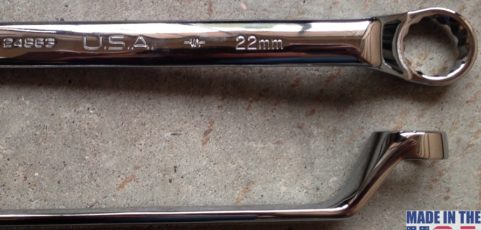 Let's face it, when it comes to mechanics tools, such as ratchets, sockets, impact drivers, wrenches, screwdrivers and so on, there is a huge selection of brands and variables of hand tools out in the market today. Many of these brands are even owned by the same company. Let's quickly discuss below the 5 basic "levels" of mechanics hand tools.
Casual –The around the house Do It Yourself-er, who's tool arsenal usually includes inexpensive multi-functioning tools or even some "gimmicky innovative" tools that can usually only be available seasonally during times like Father's Day and around the holidays. Not talking these tools down because these do the trick for casual use and won't put a hole in your wallet.
Entry-Level –Again these are types of tools available for DIYers that probably don't really know exactly what tools they need or don't need but again over the best "bang for their buck". These are commonly "all in one" types of tool sets. Again these aren't usually good for professional everyday use but will get the job down for occasional use.
Mid-Level – Now we're getting into the premium known brands such as the Craftsman professional line that many of us have known and used for decades. These are not on the same level as industrial brands such ones like Snap-on, but they offer strength and better features. These types of tools should be considered by your more serious hobbyist or "weekend" mechanics with slightly higher budgets. Many automotive professionals even use mid-level tools on a day to day basis to earn their pay checks.
Professional and Industrial – These are known to have great strength and build quality. Also the features available, selection of sizes and various styles of tools is much greater in this category. Here you'll find many lifetime guarantees on tools.
Super-Premium –These are considered the be the best of the best tools that are made with uncompromising quality in mind. You'll pay the most money for tools but you'll also have hassle free replacement on tools purchased. Mostly these tools are found on the door-to-door tool trucks that you'll see stopping by all the local auto repair shops.
Professional USA-Made Tool Brands
The questions that seem to be asked most:
"I want to buy good quality American made tools but cannot afford high dollar tools such as Snap-on."
Years ago the answer to that question used to be an easy one, Craftsman Professional, but they've started to not produce all of their tools in the USA. Many of them have been replaced with redesigned versions that are imported from overseas. These brand used to, and perhaps still does offer a great bank for your buck. Come even believed that the Craftsman brand were just re branded Armstrong tools. Although with Craftsman recent sale there maybe some promising news as they try to bring back more of the manufacturing the good old U – S of A!
For now we'll consider that there are not any good mid-level USA made mechanics tool brands to be had. But there are however 5 really great professional brands to consider that are made in the USA and just happen to be reasonably priced. Keep in mind that these tools can be used for just about anything and not just for working on automobiles.
Why You Should Buy USA-Made?
Typically USA-made means high quality, backed by experienced engineering along with a rich history of success which breeds trust and durability. Below we've made up a top 10 list of reasons to buy USA-made products.
1. Jobs for Future Generations – Keeping manufacturing jobs in the USA means jobs for thousands and thousands of people all over the country. So the more USA-made products that are sold, the more of them need to be produced, which helps create a better economy for Americans.
2. Promote U.S. Independence – Relying on other countries exports can be much more costly then we think. We as Americans should have pride in our nation and help make the USA a great export powerhouse in the global market. With bad for us trade agreements and cheap "knock-offs" being sold here today, it's now more important than ever to help push all American made products so that we can be self reliant.
3. Better for Environment – When you buy from overseas manufacturers, you are buying from highly unregulated regions which pollute much more and they do not use the most efficient processes either. U.S. manufacturing processes lean towards clean, renewable Eco-friendly practices and regulations. As we invest in Made In The USA products, we are contributing to a better environment for our future generations.
4. U.S.A. cannot Control Foreign Labor Laws – You can be certain when a product is made in the U.S. it was done so with good working conditions that are controlled by governmental labor laws. These laws help to provide minimum wages, appropriate working conditions and fair labor practices are upheld in accordance to federal and local labor laws. Imported goods doesn't offer a level of control or transparency when it comes to fair working conditions. Many countries are known to have sweat shops which might as well be considered slave labor for the lack of a better term. This means that buying foreign imported products is, in many cases, supporting places that if placed in the U.S. would be violating the labor laws big time.
5. Boost U.S. Investment and Growth – Manufacturing in the U.S. means more financial investment into the American economy and the more that is pushed through our production plants, then the more our nation's economy and people will reap the benefits.
6. Guaranteed Quality Goods – Usually the term "Made in the USA" speaks to a superior product made out of excellent craftsmanship and engineering. While price tags are often higher on American made products, they are actually cheaper in the long run because they offer less cost per use. It's fact that USA-Made quality last longer than the foreign made "knock offs".
7. Guaranteed Safer Working Conditions – Government agencies such as OSHA, over see the working conditions in the manufacturing industry. These regulations are in place to help minimize workplace accidents and to grant appropriate rights to employees. Most foreign countries where imports come from do not have such health and safety policies. It's fact that workplace accidents overseas kill thousands more workers then they do in the USA.
8. Help Reduce U.S. Deficit – The U.S. government trade deficit has been getting much worse in recent years. It needs to be addressed and eliminated altogether. So next time you have a choice, American made or Foreign made, think about how you can help reduce our nations deficit. The last thing we want is for there to not be an USA anymore
9. Avoid Political Conflicts – The importing of products into our country produces many obstacles. Mostly with nations whose diplomatic relations become tense, which can even result in war. Remember when it's made in the USA, there are no foreign political issues that can arise which produces less global conflict. For example just how many issues have come just from the Oil industry over the past decade. Gas prices have fluctuated as much as $3-4 a gallon in some states because of it.
10. Outsourced Jobs Rarely Come Back – Most of the time when the production of a product is outsourced to another country it most likely will never again be manufactured in the USA. That means the avenue of potential related business has now vanished which collectively hurts our economy. Now more then ever, this needs to be avoided wherever possible so we can help eliminate our reliance foreign imports.
5 USA-Made Mechanic Tool Brands
Wright Tool – Wright Tool is an independent Manufacturer based in Barberton, Ohio and was founded in 1948.
Williams – JH Williams Tool Group was purchased in 1993 by Snap-On, Williams also known as a Snap-On Industrial brand was originally founded in 1882 in Brooklyn, New York.
SK Hand Tools – SK was founded in the early 1900s in Chicago, Illinois and acquired by Ideal Industries in 2010.
Proto – Proto was founded in 1907 in Los Angeles, California and purchased by Stanley Black & Decker in 1984.
Armstrong – The Armstrong Brothers Tool Company was founded in 1890 in Chicago, Illinois and acquired by Apex Tool Group in 2010.
Below are short overviews of each brand with links to the full reviews as well as links to Amazon for more pricing and consumer review information.
Wright Tool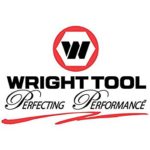 Every one of Wright Tools are manufactured entirely in the U.S.A. with U.S. only steel and most feature a satin polished finish. They offer a great line of wrenches known as WrightGrip and also make nationally known brands such as Mayhew, Vise Grip and Channellock.
The Wright ratchets rebuild-able with a ratchet renewal kit. Besides great ratchets, they offer a great line of Screwdrivers, Sockets, Torque Wrenches and specialty tools.
Read Full Review Here Buy Now on Amazon
Williams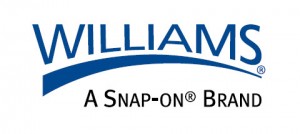 Williams offers tools both made in the USA and overseas and it's easy to tell the two apart while looking through their catalog. The easiest way to tell them apart is the USA tools usually have a part number that starts with a letter instead of just being all numbers.
Since Williams is owned by Snap-On there has been a long time debate weather they are just re-branded Snap-on tools without the premium prices found on the box truck distribution structure in which Snap-On is mainly sold through. Or perhaps after Snap-On bought Williams in 1993, the Snap-On tools are not just re-branded Williams tools? While insiders of the company have pointed out just a few changes, such as the different finishes and chrome plating done between the two brands.
Most first time Williams tool buyers love their Hard-handled screwdrivers or their SuperCombo wrenches. If you're looking for Snap-On on a budget, then Williams is right for you.
Read Full Review Here Buy Now on Amazon
SK Hand Tool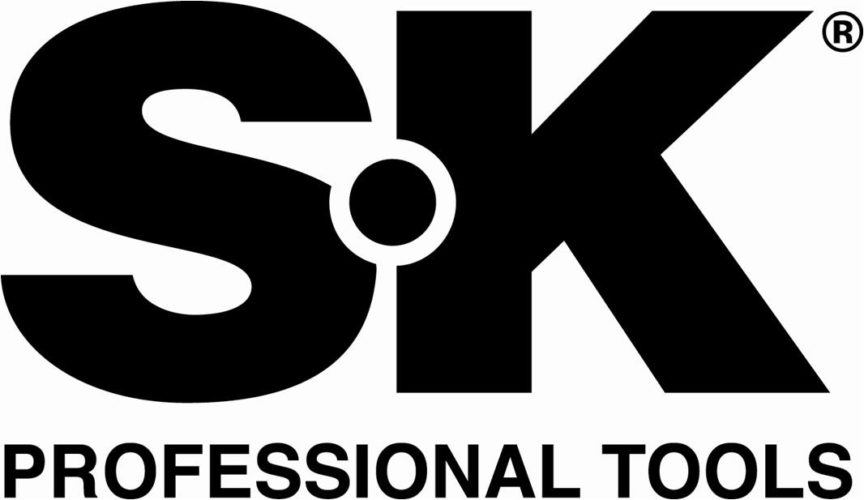 There are several compelling innovative tool designs in the SK lineup which include some great bit driver sockets, socket sets and a thumb-wheel ratchet to name a few. SK was the company that invented the round headed ratchet which is one of the most used mechanics tools around the world.
Most of SK's tools come with lifetime warranties and they are all 100% made in the U.S. right outside of Chicago just like they were 100 years ago when they were founded. Consumers love the strength and easy to ear polished finished their tools have to offer. With over 3000 Amazon reviews SK averages 4.5 out of 5 stars.
Read Full Review Here Buy Now on Amazon
Stanley Proto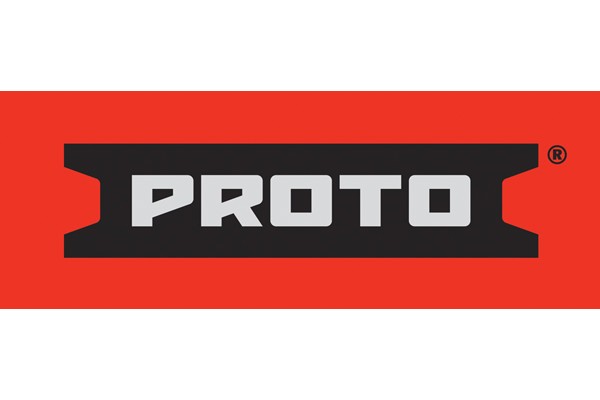 Proto has become a favorite for many with their new innovative Spline retching wrenches along with their great Duratek screwdrivers. Not only are they great quality, but they're extremely affordable. Proto also offers some great accessories with breaker bar ratchet adapters and locking extensions.
Proto offer thousands of tools, if it's something that you need, they likely have it. Beware since they are owned by Stanley Black & Decker, some of the Stanley Proto tools are not made in the USA. But most of them are and they are all clearly marked.
Read Full Review Here Buy Now on Amazon
Armstrong

Armstrong has been around for years and they're even known to have been re-branded Craftsman Professional tools in the past. Well not any longer since Stanley, Black & Decker bought the Craftsman brand. Armstrong is known for some great wrenches and ratchets. They are affordable tools for mechanics and a worthwhile investment.
One of their better sellers is the Maxx Locking flex ratchet. They also offer a great mechanics "general" tool set that offers all the tools needed to complete most any car related repair. The carrying case features 7 organized drawers which keeps tools secured during transport.
Read Full Review Here Buy Now on Amazon
What USA-Made Brand Should I Buy?
It's not really fair to say one brand is better than the other. All 5 of the above USA-Made brands are recommended and made of good quality. Whatever tool you're looking to buy all depends on what you're willing to spend and what features you need.
Each of these above 5 mentioned brands are good buys and worth the money. Make sure you go back and read each of their full reviews if you haven't already done so.
Save
Save