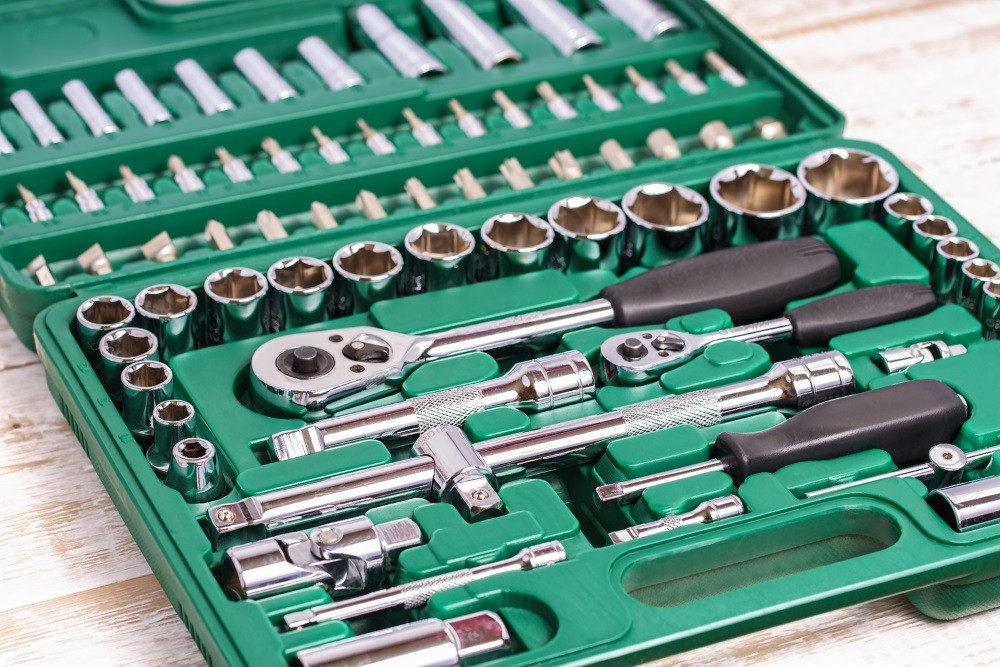 Whether you are professional in this field or just starting out on this career path, any mechanic will tell you that tools are their life blood. A mechanic and his tools are almost inseparable. However, the concept of that complete tool box is ever eluding because you always need that one more tool to add to your collection to make it complete.
If you ask any real mechanic then he will tell you that professionals in this field actually spend thousands of dollars every year on tools. From the basic tools for simpler jobs to the more complex ones for intricate projects, each tool has its own significance.
When buying tools, you must pick the brand carefully because the quality of tools may differ from manufacturer to manufacturer.  With so many different brands selling the same products, choosing the right type of tools may be difficult. Let's take a look at the top 10 brands that manufacture mechanic tools:
#1 Mac Tools:
When it comes to tools, the name of Mac stands tall as it is one of the most respected brands in the industry. It offers a wide range of tools that are designed for mechanics. They deal in essential sets, specialty tools, hand tools and pneumatic tools in various sizes. Mac tools are high quality and they deliver good performance.
#2 Snap-on:
This brand has carved a niche for itself in the industry by being a mechanic's top choice. They offer all types of tools you can ask for – screwdrivers, wrenches, pliers, sockets and more. They also have a comprehensive Apprentice Set. Although a little expensive, these tools are definitely worth the investment if you are a professional mechanic. If you earn your bread and butter out of this profession then you know that you really need the best tools.
#3 OTC:
Founded by the Owatonna Tool Company, OTC became a part of Bosch in 2012. Apart from the racing tools and accessories that OTC specialize in, the company also offers an assortment of specialty tool sets such as brake set, harmonic set, cam set and balancer puller sets.
#4 Craftsman:
If you are looking for mechanic tools that deliver good performance, you cannot beat Craftsman for quality! Their tools are made in the United States although there have been several talks about some Craftsman tools to be made outside the US. One of the biggest USP of these tools is that they are highly affordable and the lifetime warranty cannot be beat!
#5 SuperKrome (SK)
SK offers mid-range automotive tools and the brand has a solid reputation for manufacturing high quality tools. Their 272-piece hand tool set is very popular among customers and it comes for just $3000. Besides the mid-range automotive tools, SK also offers smaller tool sets such as sockets set and so on.
#6 Proto:
Proto is a division of Stanley Black & Decker, and it is known to manufacture different types of automotive mechanic tool sets. From beginner's tools set that cost about $200 to the master tool kits that are available for thousand dollars or more. Most of these tools are manufactured in the United States and they have a good name in the industry.
#7 Wright Tool:
This is again American made and the tools are specifically designed for professionals. The company offers a wide range of tool sets that include master, basic, general, intermediate and apprentice set. However, ordering these tools online is not easy because the website is not user friendly. You might have to locate a distributor to get a Wright tool.
#8 Husky:
Husky is one of the most prestigious brands selling tools and the price reflects their quality. Lifetime warranty, high quality and affordability make Husky tools worth the money. If you have a limited budget or you are just starting off and are looking for low cost tools then Husky is a good choice.
#9 Stanley
Many professional mechanics swear by the name of Stanley. Their feature rich tools are high quality and they come with life time warranty that makes them a good buy!
#10 Makita:
If you are looking for quality power tools then trust Makita. This brand has earned its reputation for being durable and efficient. Their products include different types of combos such as a rotary hammer set, impact driver set and so on. They have as many as 15 pieces in the kit.
Summary:
When purchasing tools for home or work use, quality and price are the two most important factors in the decision making process. However, remember that a tool that works fine for others may not feel right on your hands, so it's all about knowing them well!
As a beginner, you may feel a little confused but as you start using tools made by different brands, you will learn which ones work best for you!